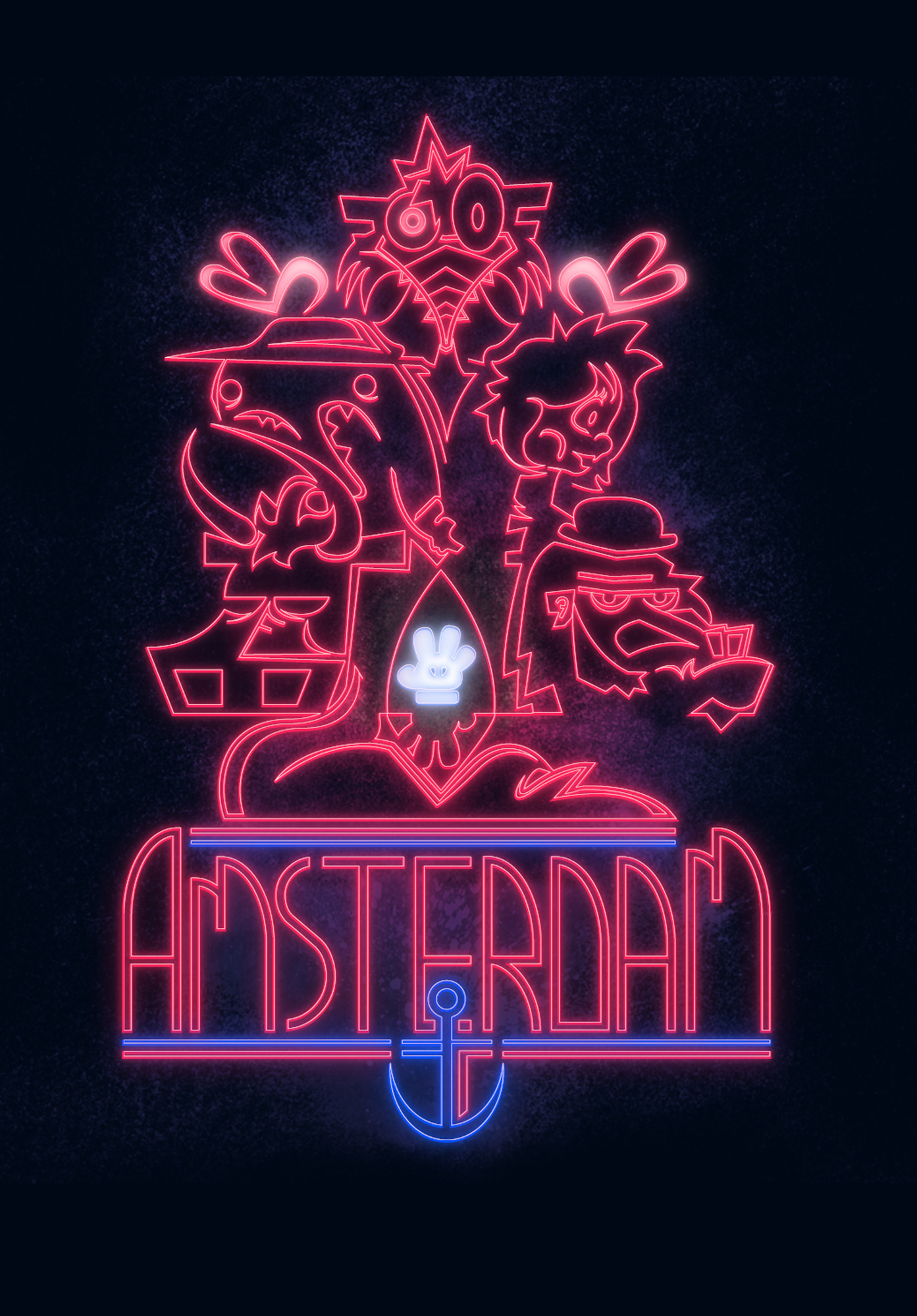 Amsterdam is a videogame about nostalgia, failure, and popular culture. Players stumble into a world of washed up videogame mascots who are trying to find meaning in their work and purpose in society, a reflection of contemporary issues surrounding popular interactive media. "The Iceman Cometh" meets "Who Framed Roger Rabbit?"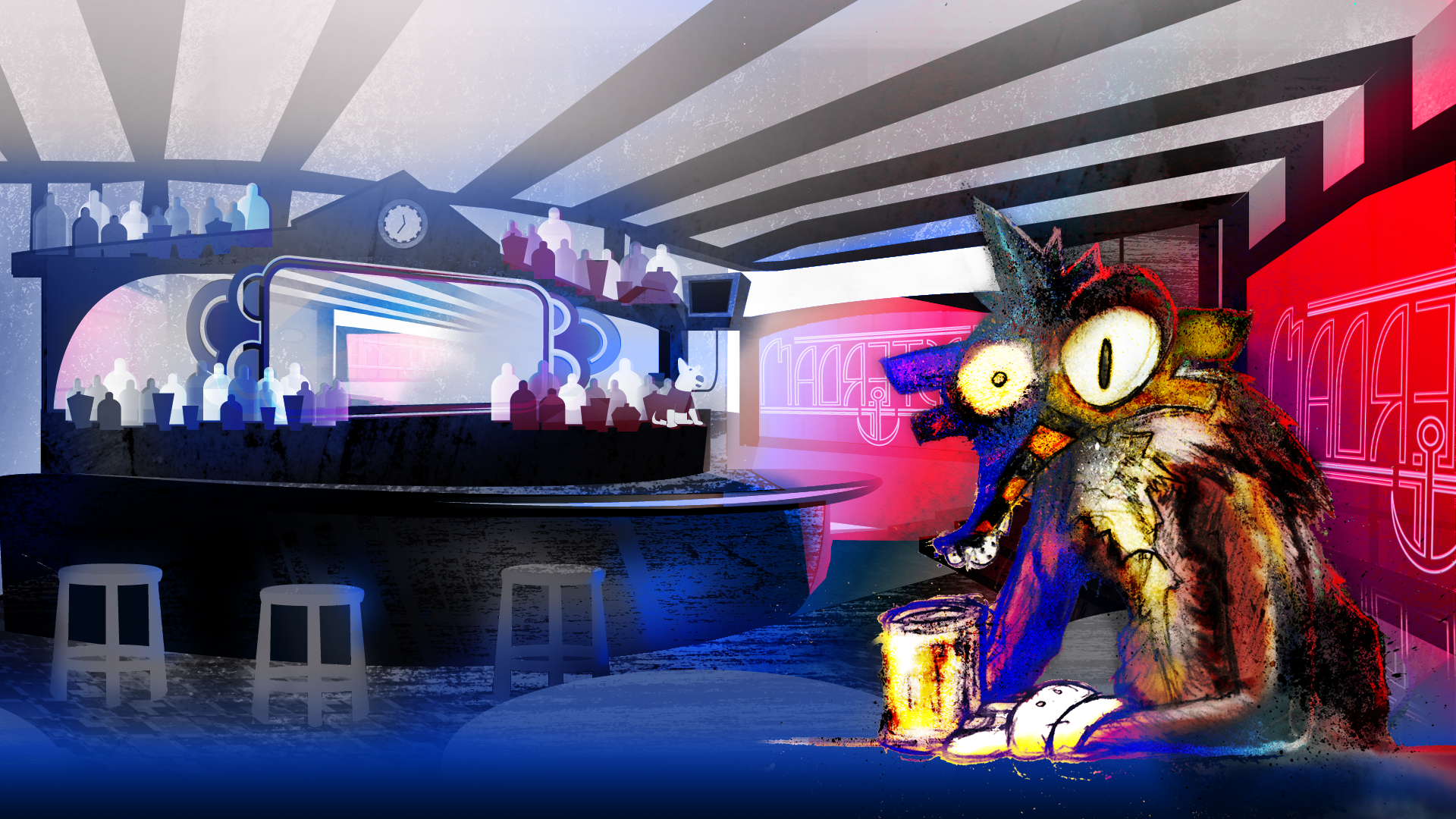 Here are some of the regulars at the Amsterdam. They're all former videogame stars.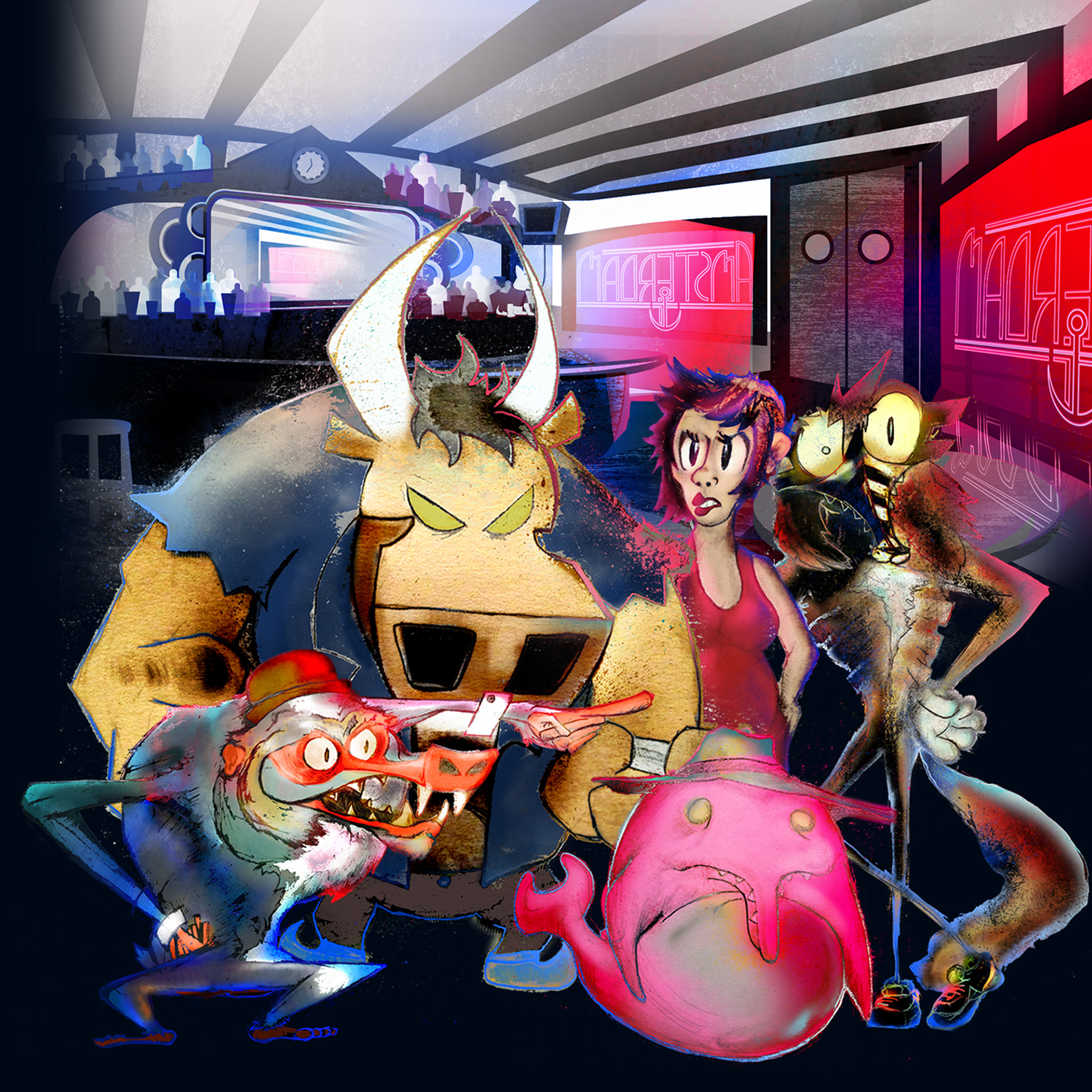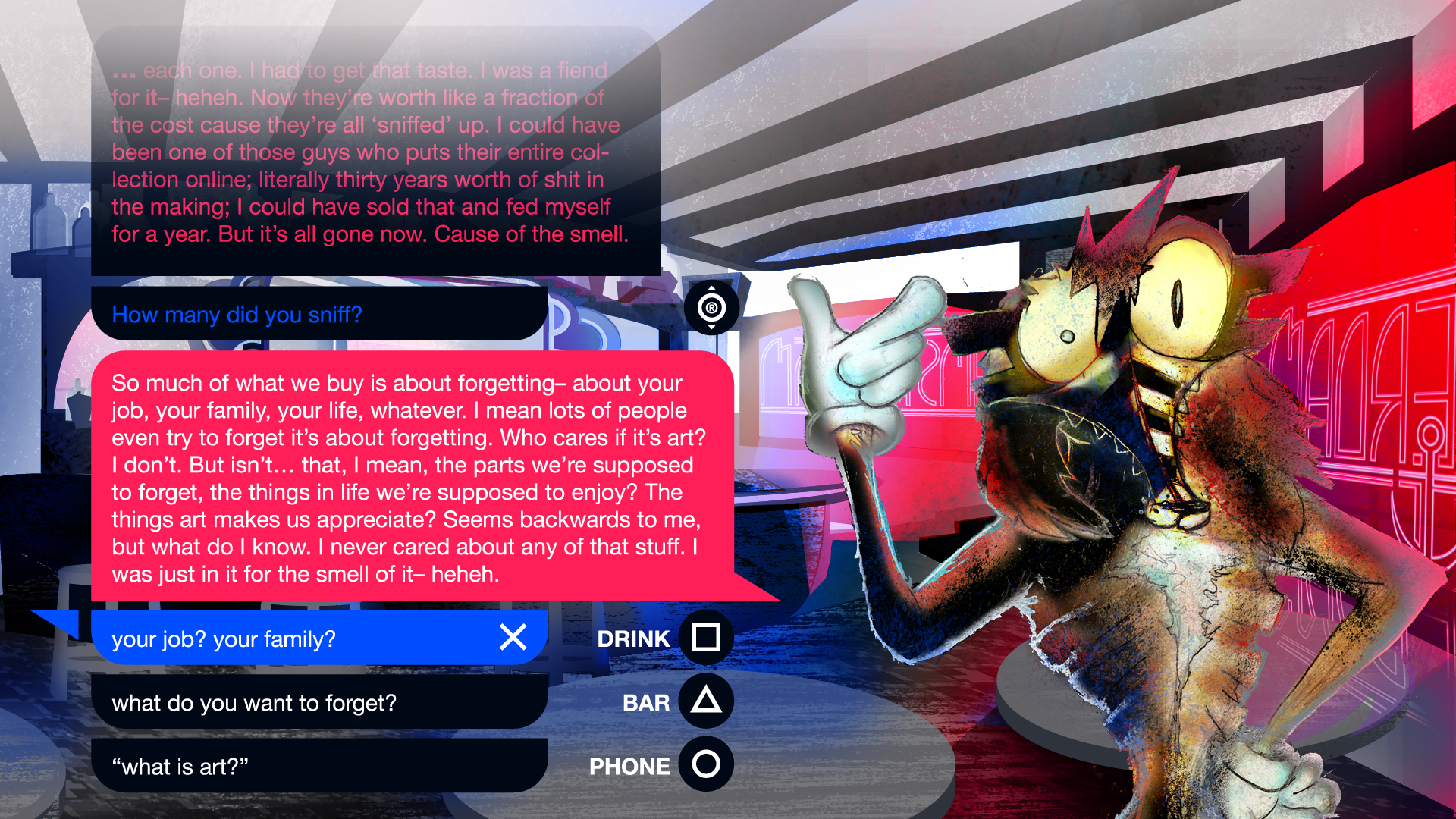 Each character comes from a different era, a different arcade game from yesteryear. You can see some of the characters earlier work reflected in the cabinets above.
After making it through a few rounds of Creative Capital's vetting process for a grant, my project was rejected. Work may continue on this project when resources become available.